There was a substantial dislocation on the institutional equity side of our industry as players continue to seek equilibrium regarding asset pricing and interest rate exposure. While still ongoing, consensus on whether or not the aggressive interest rate increases will cause a recession over the next twelve months is still a matter of debate. New Standard Equities is monitoring the debt and equity markets, yet remains bullish in the sector. While the effects of rising interest rates have had a significant impact on cash flow, rents across our entire portfolio have been rising at an unprecedented rate. Of course, rent is a part of the inflation metrics that the Fed is trying to control, but inflation is not the sole culprit behind the tremendous revenue bumps in NSE's rent rolls. The firm's investment thesis has always been to work in markets with a sustained imbalance in the supply and demand for housing. Further, the Acquisitions team has carefully selected markets that exhibit high education levels and cater to the knowledge economy. There have certainly been inflationary pressures in NSE's markets on wages, but that's also helped tell the story of why many properties are reacting well to leasing programs, often producing lease trade-outs ranging from 15% to 40%. Operationally, the firm is perhaps the strongest it has been since the beginning of 2020.
The pause in investment activity allows NSE's asset management team to ensure that all properties are running efficiently and that they are doing everything they can to deliver returns to investors. Capital projects at NSE's two latest acquisitions, The Benson and the Brook on Center, are well underway. Occupancy rates across the board remain strong at an average of 95% as of mid-August. Lease trade-outs across the portfolio for the second quarter averaged $316, or 17.3%, and renewal trade-outs averaged $116, or 6.7%. Despite the (hopefully short term) cash-constrained status of some assets, which will affect distributions from the property in the short-term, NSE hopes that strong management will pay off in long-term cash flow, which should equalize this stagnation over time. Interest rates may continue to rise and property values could diminish in the near future, but a consistent rise in rents should offset any value degradation over the long term.
Portfolio Update
Capital Projects
The Benson – Upland, CA
After finalizing blueprints, NSE broke ground on the construction of two accessory dwelling units (ADU's) at the newly acquired Benson in Upland, CA. Both units are set to be completed by the close of the third quarter. Photos of ongoing construction are below.
ADU Construction Progress at the Benson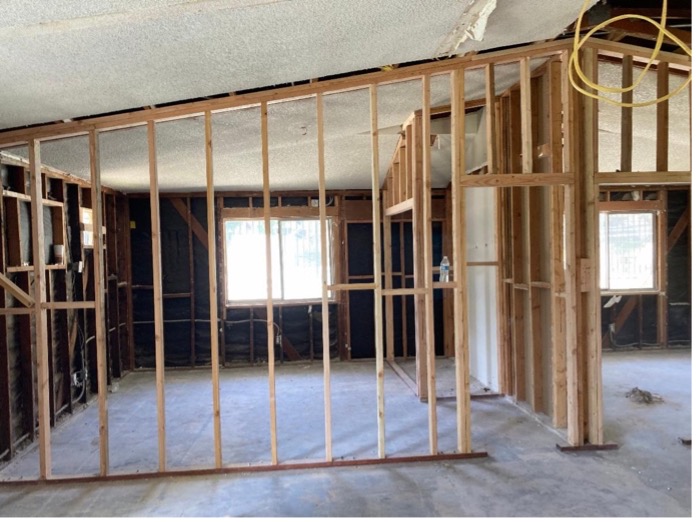 The Brooks on Center – Castro Valley, CA
In June, NSE's capital projects team completed painting the exterior of the Brook on Center. The new paint scheme is a highly visible and contemporary mix of teal, umber, and gray. With this new change, NSE intends to attract a more discerning renter to the property. The project is only awaiting its final punch walk, and images of the new exterior are below.
Exterior Painting at the Brook on Center
Portfolio Update
Edward Ring Participates as a Panelist at Multifamily Forum Centered on Investing in California
On June 7th, NSE's CEO Edward Ring spoke at the Marcus & Millichap / IPA Multifamily Forum: California on the panel "Emerging Submarkets & Value Add Opportunities", where he discussed the direction that the multifamily market in California is headed and NSE's competitive advantage.
"NSE is vertically integrated, but we're a tenth of the size of some of our competition, which I think gives us an advantage. We're small, and that gives us near-perfect information at all times," commented Ring. "I have a team in the field that can operate from 5 to 8,000 units. We can move quickly and we can move things fast. We can react in real time and control our expenses." The panel's moderator pointed out the hesitancy some investors may hold about investing in California real estate, a topic that permeated the conference. When addressing the future of California's multifamily market, Ring lent his own perspective: "The fundamentals remain strong in California. Real wages, real wage growth, full employment. Really, there is nothing to stop this economy barring another black swan event. So, I think values will still be up."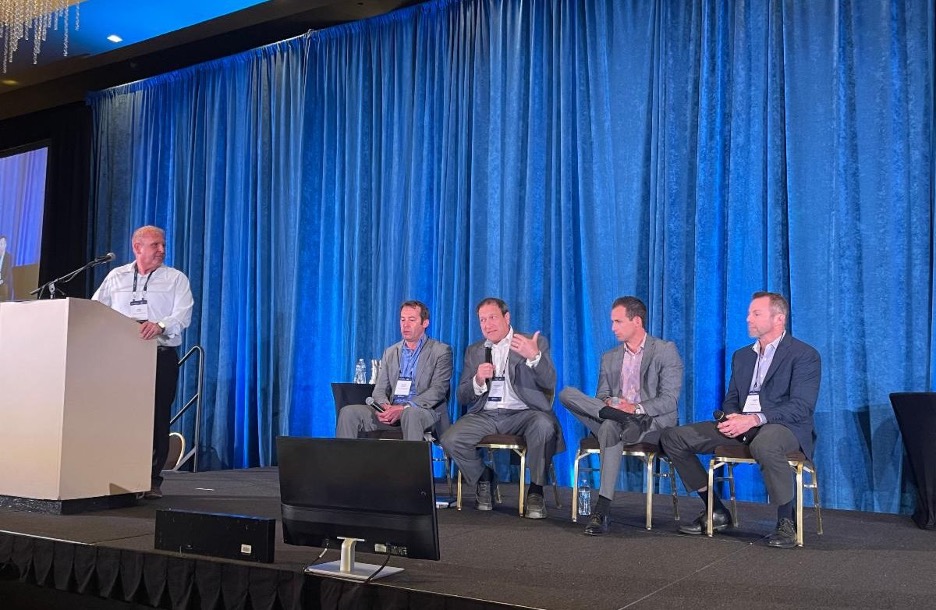 New Standard Equities Supports Children's Bureau Golf Tournament as Benefactor Sponsor
On May 2nd, New Standard Equities supported the Children's Bureau Golf Tournament as a Benefactor Sponsor for the second year in a row. Founder & CEO Edward Ring was one of 28 senior executives, partners, and directors of Los Angeles' business community running the event as part of the 2022 committee. The 40th Annual President's Invitational golf tournament benefited the Children's Bureau's work supporting families through child abuse prevention and treatment. As a leader in their field for over 100 years, the Children's Bureau provides programming for children and families, professional training, and facilities community-building initiatives. The golf tournament acts as a vital source of fundraising for the organization, having raised over $9 million since 1982.
After supporting the Children's Bureau for several years through sponsorships and fundraising efforts, Edward became a member of the Board of Trustees earlier this year. In joining the Board, he will continue to support the organization's mission and hopefully make an impact on the community at large.
You can learn more about the Children's Bureau and the incredible work they do here.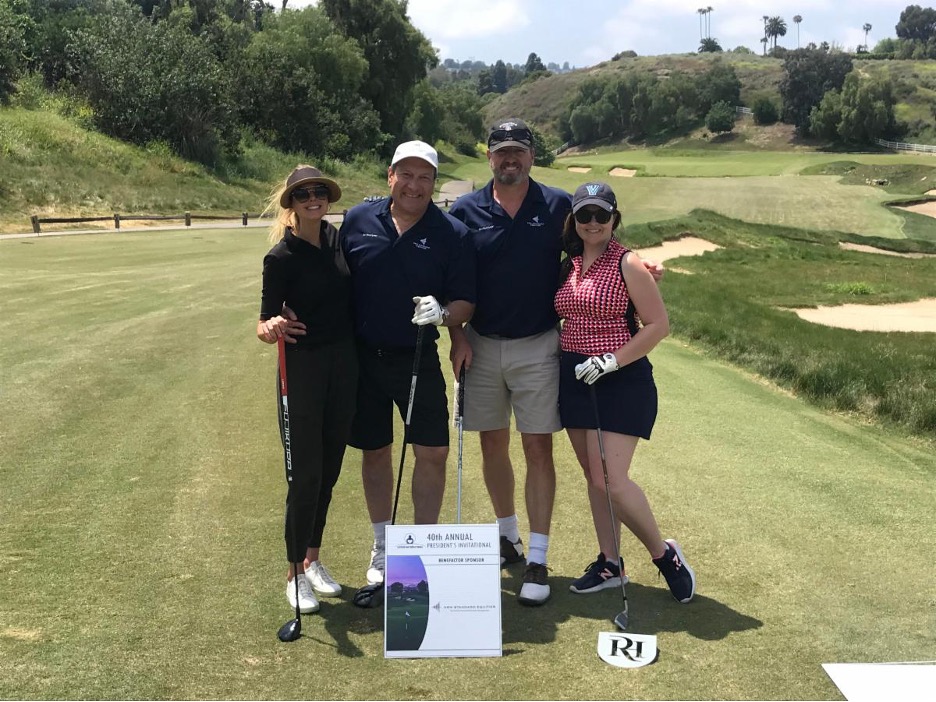 NSE's Adoption of Cutting-edge Data Analytics Tools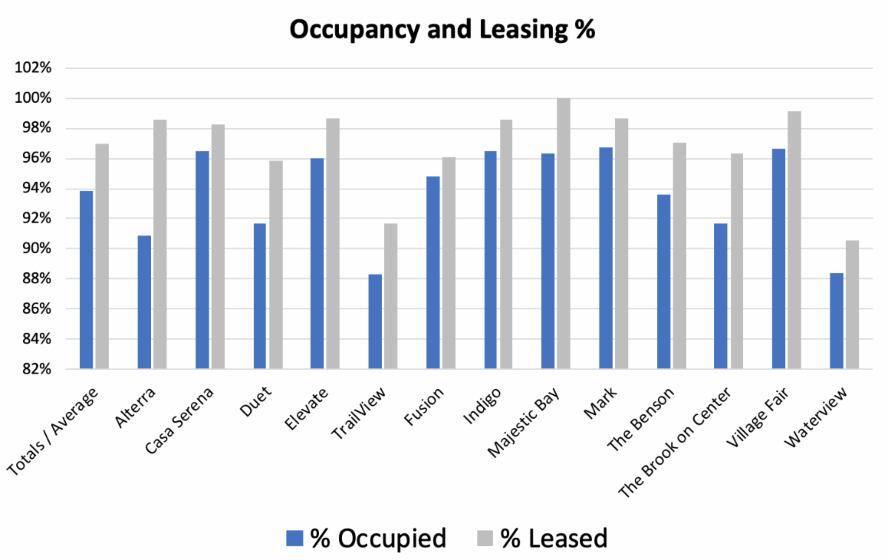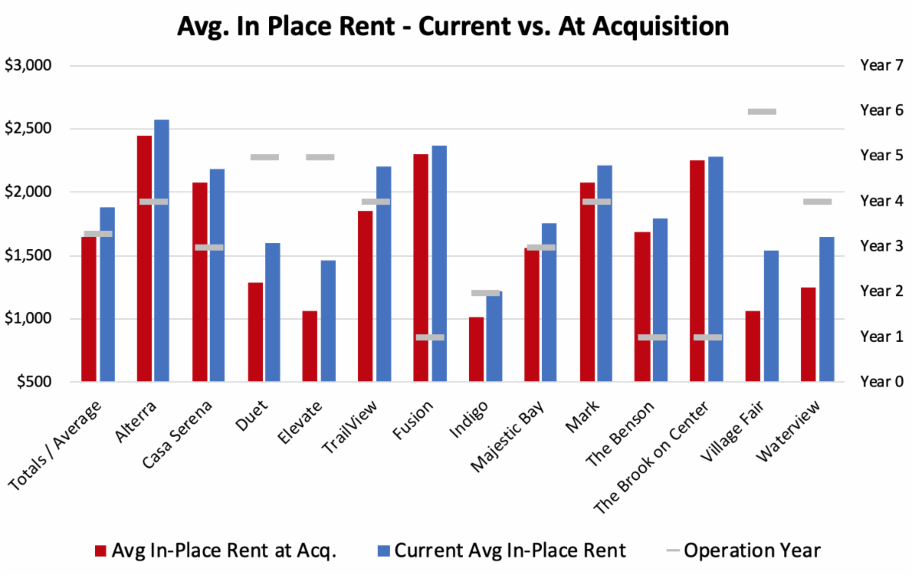 This year, NSE's Asset Management team began working with a software provider to help produce highly targeted and custom analysis to streamline our processes and improve asset performance. The software helps facilitate routine reporting for site staff, and helps flag budget variances in real time. By consolidating property data into one system and utilizing built-in financial and operational benchmarking systems, NSE can react quickly to changes in the market and address potential financial issues even before reporting periods close. This is just the latest of the many tools the firm uses to facilitate more effective property management.
Our Investments team and our Construction management team also use these systems to track rent growth compared to the rest of the market, track the effectiveness of marketing initiatives to potential residents, and calculate the ROI on amenity improvements. Our property operations team also uses the software to help manage evictions and process late rent payments in accordance with residual Covid-19 protocols. Finally, this software allows the teams to notice greater trends across the portfolio at a moment's notice, benchmark numbers to historical performance or competing properties in the area, and see the micro-changes taking place slowly at a property over time. Above, you can see some examples of the type of data our Asset Management team is utilizing. These bar graphs are visualizations of the overall strong financial health of NSE properties in the second quarter of 2022.