Company and CEO Reach Milestone as Leader in the Industry
ENCINO, CA – January 19, 2021 – CEO Edward Ring marks the 10-year anniversary of New Standard Equities, Inc. (NSE) by celebrating its resilience in a rapidly changing climate. Founded by Ring in 2010, NSE is a leading vertically integrated real estate investment management firm that specializes in the acquisition and operation of multifamily properties located throughout the Western U.S.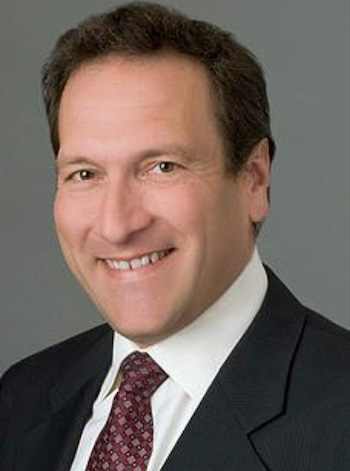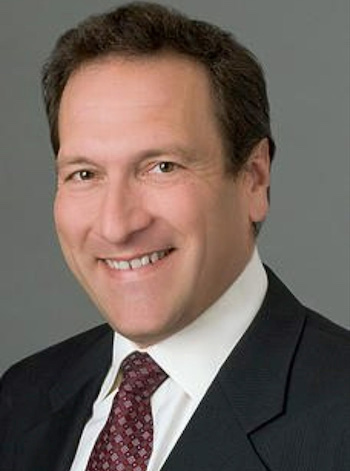 Based in Los Angeles, the company has grown to include more than 70 employees firmwide, with 20+ corporate and 50+ site-level personnel. In just 10 years, NSE has expanded their portfolio to include properties from Southern California to Northern California to the Pacific Northwest, establishing the firm as a leader in the field – thanks mainly to Ring's stewardship and his unique business philosophy.
"10 years ago, I started this company with a simple thought," shares Ring. "I felt I could generate higher investor returns in the apartment sector by focusing on a higher standard of integrity, transparency, effort, and creativity." He goes on to say, "Our firm's incredible track record, loyal investor base and truly incredible employees have not only proven that concept but also provided us with a framework to follow for the next 10 years." While Ring is ultimately responsible for NSE's investment strategy, operations, risk management, and investor relationships, he prides himself on the mission, vision and values his leadership team has cultivated for the company. NSE's multilayered approach delivers outstanding returns to their investors by providing the ideal living experience for its residents. Coined by Ring, "Just Right" Living™ means matching every dollar residents spend on rent with the delivery of what they truly value and appreciate. Collaboration, care, creativity, and excellence at every level are the Core Values that has allowed NSE to rise above its competitors.
Under Ring's leadership over the last decade, NSE has expanded its footprint to the entire West Coast, assembling a portfolio of 20 institutional-quality assets with over 2,700 units – representing over $600 million in transaction volume. Having delivered an average IRR of 27% and 2.2x multiple on realized assets to its dedicated investor base, NSE has maintained a stellar track record.
Ring has also established a culture of collaboration which has resulted in creative execution of its value-add business plan. SeaGlass Village in Bremerton, WA remains one of NSE's most treasured creative accomplishments. Embracing its history and waterfront location overlooking the Puget Sound, the once bland military barracks were transformed into a charming 1940s village by adding gas lamps, gazebos and architectural elements that evoke a bygone era. These improvements generated significant value and the property was refinanced for the second time last year, providing investors with 100% return of equity and significant profit.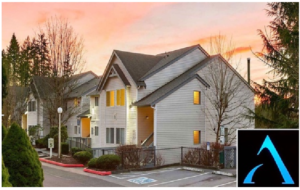 Close by in Port Orchard, Atlas is another NSE property that has performed exceptionally well thanks to an extensive remodel of the clubhouse, leasing office and fitness area. After only 2 years of ownership, NSE completed a refinance of that property, returning 50% of investors' equity and positioning the site for strong performance during a challenging period.
Despite these challenges presented by the pandemic, NSE was able to refinance four other properties during its 10th year of operation – taking advantage of a small window of opportunity to capitalize on historically lowinterest rates. "NSE managed to close each refinance so as to provide a significant cash cushion to cover any nearterm operating challenges related to COVID-19 deferments," adds Ring. Each loan enhanced returns for investors and provided near-term reserves at the site level to weather the current economic downturn.
Ring has assembled a seasoned senior management team with deep experience in the multifamily industry. Chief Operating Officer Julie Blank says, "Eddie is a charismatic individual with a potpourri of unique talents and skills who approaches business and life with equal authenticity. He is highly respected for his business acumen and character, which led to a successful 10 years for New Standard Equities." She praises Ring for his guidance and leadership throughout her time at NSE. "I am honored to be a part of the company Eddie created in 2010 and I look forward to being beside him on this continued successful journey."
Timothy Walters, Chief Investment Officer at NSE, lauds Ring for his consistent investment philosophy and strong character. "I've known Eddie for over 15 years, and in our time together I've seen his integrity, care and compassion on display in both good and challenging times." Walters continues: "His commitment to doing the right thing – for his employees, for his company and for his partners – has never wavered. It's amazing to think about how far he's taken NSE in the first 10 years, but seeing first-hand his collaborative leadership style and ability to bring out the best in his team, it's no surprise." The entire NSE management team looks forward to another 10 years of expansion and success growing the "Just Right" Living™ brand.
ABOUT CEO EDWARD RING
After receiving a BA from UC, Berkeley, an MFA from NYU and an MBA from the Anderson School of Management at UCLA, Mr. Ring began his career in television writing comedies for NBC, UPN, Saban Entertainment, VH1, and HBO – where he earned a Cable ACE nomination for his work on The Larry Sanders Show. His background as a writer has led to a particularly creative approach to real estate investment and management that sets him apart. Ring's years of experience at Kennedy Wilson Multifamily, Evensen Dodge Financial and Investment Advisors, Inc. and as a financial advisor to California Governor Gray Davis' Commission on Building the 21st Century and managing a portfolio of industrial assets at family owned MSR, Inc., have laid the foundation for the success of NSE over the past 10 years.
ABOUT NEW STANDARD EQUITIES
Founded in 2010, New Standard Equities, Inc. is a vertically integrated, full-service real estate company providing property management, asset management, construction management, and project investment. The company deploys private and institutional capital to acquire and operate multifamily assets that offer investors long-term appreciation and cash flow. While it is headquartered in Los Angeles, NSE has extensive hands-on experience in all major West Coast markets from San Diego to the Pacific Northwest.