2022 was a challenging year for real estate. Record-breaking rent growth and sizable deals were the norm a year ago, but they have since been supplanted by historically high interest rates, investor hesitation, and a pall cast by turbulent international markets. In times such as these, it could seem impossible to focus on the long run and not let fear cloud one's judgment. But being myopic rarely pays off. Though we cannot control most factors that exert influence over the market, we can depend on strong submarket fundamentals across the portfolio and reasonable investment horizons. The holding period for a typical New Standard Equities property, which is usually between five and seven years, is long enough to outlast a typical recession and emerge on the other side without deviating from the overall business plan.
On the asset management side, NSE's portfolio continues to perform strongly as a whole. Our properties are, on average, 95% leased at time of reporting. Major construction at The Benson has been completed, and the Alameda County Planning Department recently approved the plans for two additional dwelling units at The Brook on Center. Both WaterView Apartment Homes and Indigo were successfully refinanced in the second half of the year, returning capital to investors. The firm's portfolio will still benefit from strong submarket fundamentals along the West Coast despite the tech industries' seemingly constant cycle of layoffs and hiring booms. NSE is confident in knowing that we are in the right place at this time and that in staying faithful to the business plan and maintaining a high level of asset management, we will be able to reach our long term goals.
Portfolio Update
Capital Events
In October of 2022, New Standard Equities successfully negotiated the refinance of WaterView Apartment Homes, a 138-unit property in Bremerton, Washington. This refinance resulted in $2 million being returned to investors. NSE acquired WaterView in February 2019 and promptly implemented the firm's signature brand of efficient and effective property management. WaterView was originally named Panorama but was rebranded upon acquisition, and so far 87 of the 138 units, or 63%, have been renovated. Most notably, the property increased in value over the past four years from $24 million dollars to $42.2 million under NSE's asset management.
NSE closed 2022 with the successful refinance of Indigo, a 144-unit property also located in Bremerton. Indigo has been performing strongly since acquisition in mid-2021 and surpassed its anticipated Net Operating Income for both 2021 and 2022. The property's original loan was approaching its initial term of two years in the second quarter of 2023. This refinance allowed the firm to purchase a three-year rate cap at 4.5%, giving us seven more years of term and the ability to hold, refinance, or sell at what we deem to be the most opportune time–an important safety net in a high-inflationary environment with an unclear forecast.
This refinance, along with the cash flow from the third and fourth quarters that had been reserved out of an abundance of caution to ensure there would be enough funds to cover lender deposits, ultimately allowed NSE to distribute $340,000 to investors in the first few days of 2023.
Capital Projects
Completed ADU's at the Benson
The Benson – Upland CA
The capital projects team completed the two new ADU's at the Benson in September, remaining on schedule and within budget after beginning construction in mid-May. Both units feature an outdoor patio along with a washing machine, dryer, and stainless-steel dishwasher–all of which are Energy-Star rated. A shortage of meters delayed commencement of the leasing process for both units, but the issue has been resolved and both units will be on the market in the first quarter of 2023.
Completed Exterior Painting at Indigo
Indigo – Bremerton, WA
In June, NSE's capital projects team completed painting the exterior of Indigo. The new paint scheme is a highly visible and contemporary mix of teal and gray that better complements the surrounding landscape. With this new change, NSE intends to attract a more discerning renter to the property.
Parking Lot Re-striping at the Benson
The Benson – Upland, CA
The capital projects team completed re-striping the parking lot at the Benson in September, adding ten additional parking spaces for resident use.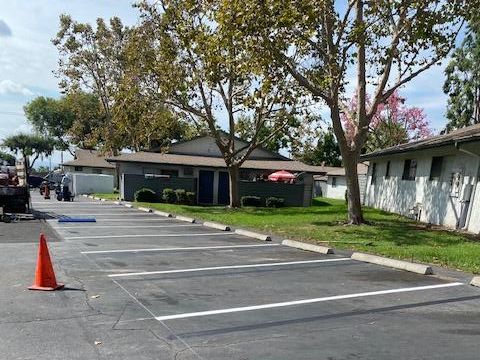 ADU Plans for the Brook on Center Approved
Submitted plans to expand the leasing office and add two additional dwelling units to the Brook on Center in Castro Valley, CA were recently approved by the Alameda County Planning Department. These additions will increase revenue at the property as well as provide a more welcoming leasing experience for potential residents. Construction is slated to begin in early 2023.
Firm Update
Chief Operating Officer Julie Blank Moderates Panel at IMN's Annual Middle-Market Multifamily Forum
New Standard Equities Chief Operating Officer Julie Blank  joined IMN's 5th annual Middle-Market Multifamily Forum: West as a moderator for the panel "Revenue Management, ROI Best Practices and The Amenities That Unit Owners Are Looking For In This Market", or what Blank calls a little "R&R". Panelists discussed ROI, NOI, and technology, what works for smaller landlords, buildings and units, as well as how work from home has changed what Gen Z is looking for.
Held September 8-9, 2022 in Santa Monica, CA, the Forum brought together hundreds of small and mid-sized multifamily owners for networking and business development opportunities.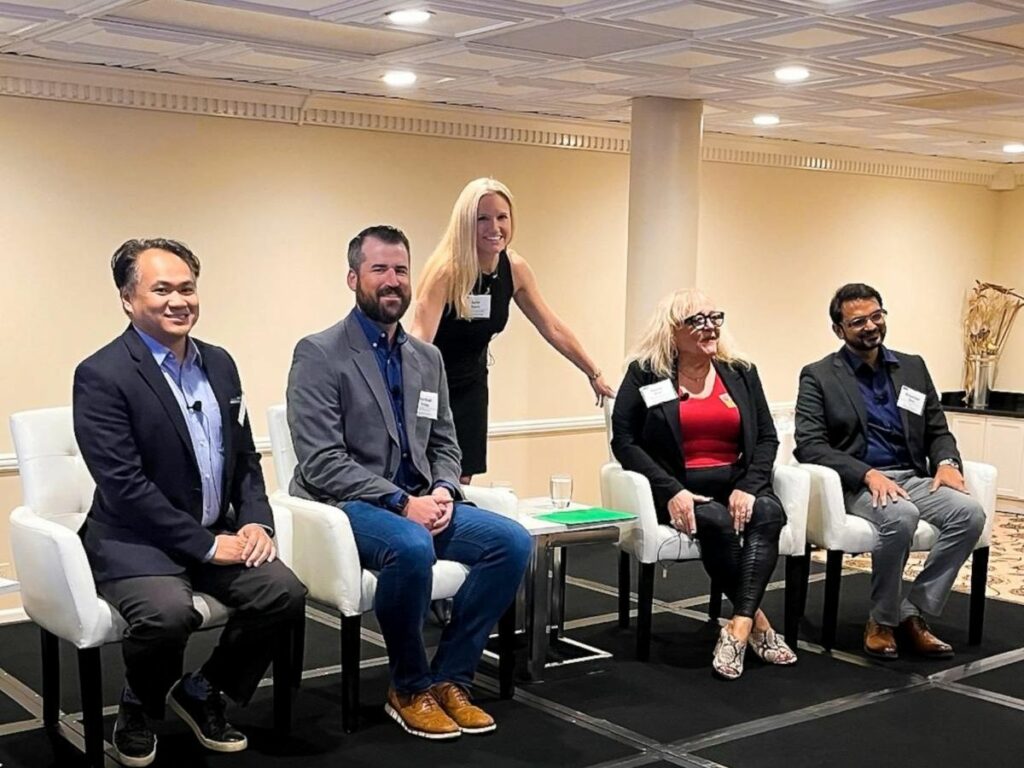 COO Julie Blank Joins the Board of Directors at Claire's Place Foundation
COO Julie Blank recently joined the Board of Directors of the Claire's Place Foundation, a non-profit organization providing support to children and families affected by cystic fibrosis (CF) to honor her late husband's cystic fibrosis journey by assisting others.
"In 2007, my husband passed away from CF, our twin boys were just three years old," Julie said. "I am now in a place in my journey where I am ready to devote my time to a cause that honors my husband and other CF warriors. In my research, I found Claire's Place Foundation. After reading Claire's story and learning about her foundation, I did not have to search any further. Her energy, selflessness and love of life mirrored my husband."
"Julie's passion to serve the CF community stands out. Her personal relationship with the disease is heartbreaking and inspiring," said Claire's Place Foundation Executive Director Melissa Yeager. "It was a clear and unanimous decision to elect Julie to our board."
The Claire's Place Foundation is a 501(c)(3) non-profit organization providing support to children and families affected by cystic fibrosis. The foundation is named in honor of Claire Wineland, who lived with CF her entire life and died at the age of 21. She was an activist, author, TEDx Speaker, and social media star who received numerous awards. Her foundation was a way for her to ensure that others living with CF enjoyed the same hope, strength and joy that she enjoyed. Claire's Place is a recipient of the Los Angeles Business Journal's "Small Nonprofit of the Year" and "Fundraiser of the Year" for its annual Glow Ride, and the foundation provides grants to families affected by CF while offering both emotional and financial support.
You can learn more about the Claire's Place Foundation and the incredible work they do here.
We're Expanding Our Investor Base.
As we prepare to take advantage of more investment opportunities, NSE is looking to expanding our accredited investor base. Please feel free to forward the following link to any family and friends who may be looking to diversify their portfolios and would like to learn more about investing with us. Alternatively, they can also contact NSE's Investor Relations team directly at investors@newstandardequities.com or via phone at 818-582-3589 x 133.